The ASEAN Australian Engineering Congress 2022 (AAEC2022)

The ASEAN Australian Engineering Congress 2022 (AAEC2022) aims to foster excellence in the practice of "Engineering Solutions in the Age of Digital Disruption". The Congress presents an opportunity for consulting engineers, researchers, designers, contractors, local councils, implementing government agencies and suppliers to discuss engineering research and solutions for achieving Industry 4.0 and digital transformation while maximizing process efficiencies in the industry for optimizing safety and sustainability.

The Congress also provides a forum to review knowledge, disseminate information, promote awareness, facilitate collaboration, and make recommendations. Innovative engineering projects and potential solutions will be presented in the form of technical presentations to encourage constructive discussions and to also provide a networking opportunity amongst university lecturers, students, staff of government implementing agencies and practicing consulting engineers.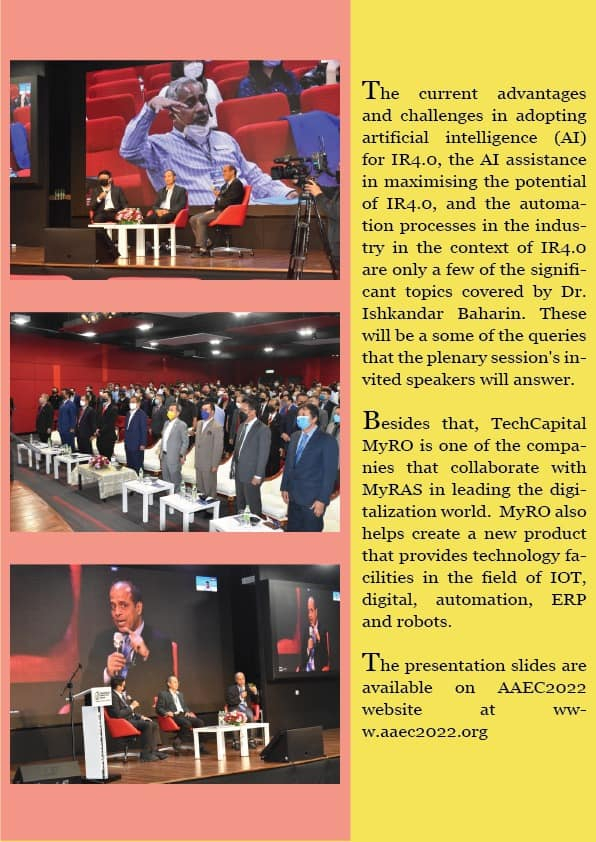 For further information, please download the event brochure below.

View Brochure